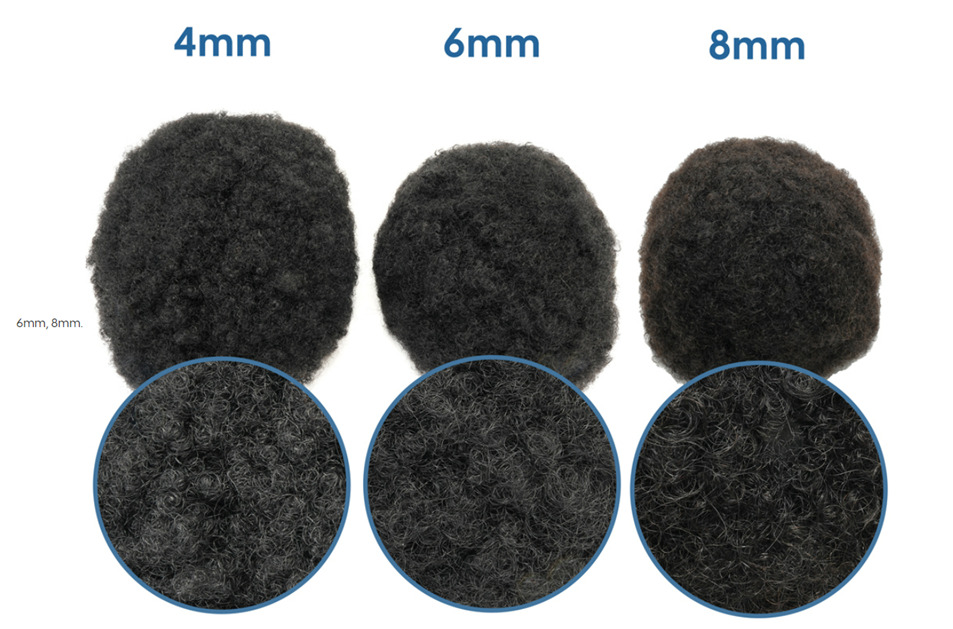 Many men are aware that they will experience hair loss at some point in their lives. As they age, they increasingly anticipate the inevitable day when they must bid farewell to their once well-defined hairline and watch as their hair gradually becomes thinner. However, men come to terms with this reality because they understand that, like any other aspect of life, there will be an end to it.
Men Weaves, or Hair Units for Men, Are a Fantastic Solution
"According to Dr. Alan Bauman from the Bauman Medical Group in Florida, hair loss is primarily influenced by genetics. However, other factors can contribute to male hair loss, including everyday habits like smoking, certain medications, stress, and medical conditions such as alopecia.
The concept of men losing their hair is so familiar that regaining a full head of hair, especially in a short period, can be challenging to comprehend. If men were to miraculously have their hair reappear overnight, it would undoubtedly be a shocking transformation.
But here's something intriguing: men now can regain a full head of hair through a method called 'man weaves,' or 'hair units for men.' The texture of these hairpieces is measured in MM (millimeters), where a lower number indicates tighter curls. The base options for these hair units are either 'French Lace' or 'Medical PU.'
Yes, it's true—this technique is gaining significant popularity, often referred to as a man weave, man unit, male wave, hair units for men, or men's hair extensions. These hair units are similar to wigs but specifically designed for men.
This trend of man weaves started a few years ago. Now more than ever, many men are considering this innovative solution to address their hair loss concerns."
Why Man Weaves or Hair Units for Men?
The desire for refreshed confidence and a youthful appearance drives men's quest to regain their lost hair. Like women's excitement when receiving new hair extensions in the mail, men also yearn for that exhilarating feeling of trying a different look and appearing fresher and more attractive after getting their hair back. But is this idea met with controversy?
Historically, men have often held negative opinions about women wearing weaves and hair extensions. However, as men begin to embrace the concept of hair unit weaves, they gain a newfound appreciation for the hair industry. They are starting to recognize the transformative power of hair in boosting one's confidence and enhancing their overall lifestyle.
From a cultural perspective, many of us have grown up thinking that men do not necessarily require hair to enjoy a fulfilling life. It has been ingrained in us that men can be attractive and successful irrespective of their hair status.
However, as fashion trends become more unisex and less gender-specific, the significance of image and appearance in both men's and women's lives becomes increasingly evident.
Susan Mukami, an insightful contributor from Potentash.com, eloquently emphasizes the significance of image for both men and women. The evolving fashion landscape, where trends are becoming increasingly unisex and less confined by traditional gender boundaries, showcases the transformative power of the image industry and its immense impact on shaping societal norms.
In conclusion, the desire to regain confidence and recapture a youthful appearance motivates men to seek solutions for hair loss. Men now understand the positive impact that hair can have on their self-assurance and overall image, leading to a greater appreciation for the hair industry's offerings.
Man Weaves
The market for hair bundles, man weaves, wigs, and related hair products constitutes a thriving multi-billion dollar industry, and the emergence of man weaves further contributes to its growth.
As advancements in technology and techniques continue to improve the realism and accuracy of hair units for men, particularly for individuals of color, the financial impact of this industry continues to soar, offering opportunities for anyone interested in exploring these options.
In today's world, the possibilities with hair are truly limitless. The black hair industry, in particular, remains in a constant state of evolution and expansion, with expenditures surpassing an impressive 2.5 billion dollars. This staggering figure underscores the immense significance of hair within the Black community.
Moreover, it is not limited to African Americans or Black men alone; man weaves cater to individuals of various ethnicities, including Caucasians, Latinos, Asians, and more. The versatility offered by man weaves is truly remarkable.
Man weaves come in a range of lengths and styles, providing options such as braids, cornrows, realistic loc extensions, and an array of hair textures, including straight, wavy, curly, kinky curly, afro kinky, and more. This diversity ensures that individuals can explore various looks and find a man weave that suits their style and desired aesthetic.
What Are Man Weaves or Hair Units for Men?
Man weaves are non-surgical cranial prosthesis hair replacement systems that offer a solution for men experiencing hair loss. These innovative hair units allow men who have lost their hair due to factors like balding, thinning, or undergoing cancer treatments to regain a full head of hair.
It's a tempting option that many patients find appealing when seeking a natural-looking and non-invasive solution to their hair loss concerns.
The Man Behind the Man Weave
Wade, a highly skilled barber from Baltimore, Maryland, has played a pivotal role in popularizing the "man weave." As a master barber, business owner, and entrepreneur, Wade's expertise has garnered significant recognition.
Notably, Wade holds certification as a Hair Loss Specialist and is one of the pioneers in providing custom hair units for men. His services cater to individuals experiencing thinning or balding, offering them a chance to regain their confidence by restoring their hair.
Undoubtedly, the impact of the male weave extends beyond mere aesthetics, as it has a profound effect on overall confidence. When you look good, you feel good, and the male weave serves as a powerful tool in enhancing self-assurance and well-being.
How Do You Install "Man Weaves"?
I understand your curiosity about the installation and realism of man weaves. Let me shed some light on the process and address your questions with detailed information.
The installation of man weaves is a straightforward yet meticulous process that requires a stylist with a keen eye for styling. It is a craft that demands skill and precision.
To achieve a natural-looking result, man weaves are typically installed using hair bands or comfort strips, which are adjustable elastic tabs and glue. The use of these components is an integral part of the process, ensuring the most authentic outcome. It's important to note that the hair glue and bonding chemicals employed during the installation do not cause damage to the existing hair.
The stylist begins by defining the client's hairline, marking a clear line at the front of the hair for reference. This step ensures seamless integration between the hair unit and the client's natural hairline.
Next, the stylist carefully combs and trims or shaves any excess hair that needs to be removed before installing the hair unit. This step creates a clean and even surface for the application.
Afterward, the stylist proceeds to style the hair unit itself, cutting it into the desired shape and preparing it for installation on the client's head.
The next step involves applying a hair glue bond to the areas of the client's scalp where hair is lacking. The stylist then uses a brush to evenly distribute and blend the glue bond over the scalp.
The stylist employs a hairdryer to expedite the drying process to ensure a secure and long-lasting bond between the glue and the man weave. This step ensures that the adhesive and the hair unit adhere together firmly.
Finally, with utmost care and precision, the stylist places the hair unit onto the client's head, aligning it precisely with the previously defined hairline.
By following these meticulous steps, the installation of a man weave achieves a natural and seamless appearance, allowing individuals to confidently enjoy the results.
People's Thoughts on the Man Weave
According to Atlanta-based stylist Q. Shamone, once you decide to embrace a man weaves, it becomes more than just a temporary change. It becomes a lifestyle, representing a transformative journey.
Robert Jenkins, who experienced getting a man weave for the first time, expressed his astonishment with the results. He was pleasantly surprised by the dramatic change in his appearance, having not seen himself with such abundant hair for a significant period of time. Adjusting to this newfound look was a unique experience for him.
Renowned hairstylist and barber Wade the Barber shared his observations about the impact of man weaves on his clients. He highlighted that many individuals initially approach the process with apprehension and nervousness.
However, as they undergo the transformation and witness the final results, they leave his chair with a genuine smile, radiating happiness and a newfound appreciation for life.
These testimonials exemplify the profound influence man weaves can have on individuals, both in terms of their physical appearance and emotional well-being. It is a testament to the power of hair transformations and their positive impact on one's confidence and outlook on life.
The Method of the Man Weave or Hair Units for Men
While we have a general understanding of the man weave installation process, it's important to note that each man weave is customized exclusively for the individual client. This means that no two men weaves are alike.
During the installation, the stylist or barber carefully considers various factors specific to the client. These include the shape of the client's head, their natural hairline, as well as the texture and color of their hair. This personalized approach ensures that the final result seamlessly integrates with the client's unique features.
The process, although straightforward in concept, requires meticulous attention to detail. The stylist or barber must skillfully cut, trim, and shape both the client's hair and the unit. This careful blending of the two hair sources helps create a cohesive and natural look that harmonizes with the client's existing hair.
By considering these essential elements and employing precise techniques, the stylist or barber achieves a customized man weave that suits the client's characteristics, resulting in a seamless and authentic appearance.
The Cost and Installation Time of Men Weaves or Hair Units for Men
When it comes to the cost of man weaves, the average price typically falls within the range of $200 to $800. The exact cost may vary depending on various factors, such as the desired style's complexity, the hair unit's quality, and the stylist's expertise.
The installation process for a man weave usually takes around 90 minutes to 2 hours. During this time, the stylist carefully executes the steps to create a seamless and natural look, ensuring the hair unit is fitted correctly and blended with the client's existing hair.
In terms of texture, male weaves offer a wide variety of options to cater to different preferences. Popular styles include the HS7Fafro, N6-Afro-Manweave, Duro-Ins-Afro, NTC-Afro-Curl, and many more. These different textures allow individuals to choose a style that suited their taste and desired aesthetic.
Maintenance for the Man Weave
A man's weave typically lasts between 3 and 6 weeks with proper upkeep and maintenance. Those with hair units must exercise caution regarding excessive water exposure. Wearing a shower cap while showering is highly recommended to protect the weave.
While swimming, it is possible to wear a hair unit; however, maintaining its longevity and overall quality depends on the individual's diligent care. Regular maintenance visits to the hairstylist or barber are often advised to ensure optimal upkeep.
In addition to showering precautions, wearing a du-rag or head covering at night is advisable. This helps preserve the texture and appearance of the hair, contributing to its long-lasting freshness. Sleeping on a satin pillowcase is also recommended, as it minimizes friction and potential damage to the weave.
By following these maintenance practices, individuals can extend the lifespan of their man weaves and maintain their desired texture and appearance, ensuring a prolonged investment in their hair transformation.
Man Weave Trend
Normalizing men wearing hair weaves may take some time, but it is undeniably progressing. In fact, hair weaves must become a widely accepted norm for men.
Wearing a hair weave can significantly boost men's self-confidence, giving them a renewed sense of empowerment and pride. Hair plays a significant role in one's overall appearance and self-image, regardless of gender. As the hair industry continues to evolve and innovate, our sense of style and the importance we place on our appearance will naturally follow suit.
While it may be surprising for some individuals, particularly women, to see men wearing hair units, it is important to note that the hair industry is undergoing a remarkable transformation. The notion of policing men who wear man weaves seems unnecessary and out of touch with the evolving perceptions of beauty and self-expression.
What are your thoughts on men wearing hair units? The changing landscape of the hair industry invites us to embrace a more inclusive and accepting attitude towards diverse grooming choices and the evolving concept of beauty.
Conclusion
Man weaves revolutionize hair loss solutions for men, empowering them to enhance their appearance and regain confidence. This trend offers natural-looking customization, challenges beauty standards, and reflects shifting attitudes in the evolving hair industry.
With versatility and seamless integration, man weaves align with existing hair, allowing for personalized expressions of style. As acceptance grows, these innovations highlight inclusivity and self-expression, reshaping perceptions of beauty and self-care.
Click here to view through a whole collection of hair systems and extensions for men.