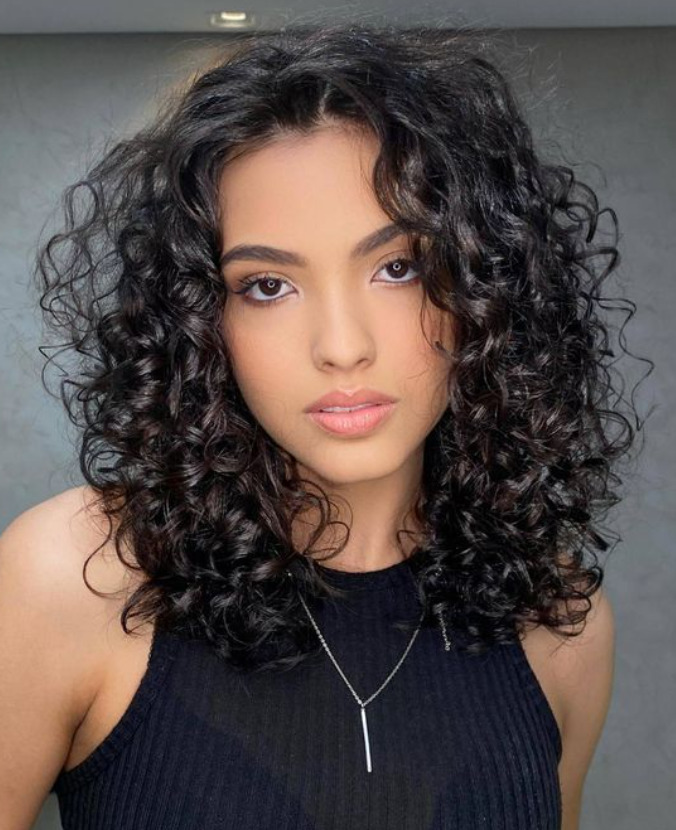 People, especially girls with straight hair, have it easy. They know their hair textures, so maintaining them is easy. However, the case is different, with wavy and curled hair. It is challenging to determine if your hair is wavy or curly. You need to know what your hair texture is to maintain it. This blog discusses how to identify your hair texture (curly or wavy) and also has tips to maintain it. Most experts agree that there are four types of hair: straight, curly, wavy, and kinky or coils.
Identifying your curl type
There is a technique developed by scientists for classifying hair types. They do this by measuring curl index and diameter and counting twists and waves in the hair. Using this guide, determining your curl type is easier. This technique could be better for people with straight hair.
So, to identify your curl type, follow these steps:
Fill out a few strands of your wet hair.
Let them air-dry. Then, place them flat against a white surface.
As you leave them be, they will assume their original shape.
As you see them, you will see a pattern and identify the curl type, as not all curls are similar.
To differentiate between wavy, curl, coil, and more patterns, read this guide.
Caring for curly hair: tips and tricks
Find the right shampoo and conditioner.
One of the best tips to maintain curly hair is to find and use the right combination of shampoo and conditioner. It should be designed for your curl type, whether coils, wavy, light curl, or extra curly. Ensure you look for products, including:
Essential or natural oils like jojoba oil, avocado oil, coconut oil, or sunflower oil
Keratin
Aloe Vera
Shea Butter
Animal proteins and hydrolyzed silk
Provitamins and panthenol
Plant extracts
You can also work with a dermatologist to find the right hair conditioner and shampoo for you.
Do not wash your hair every day.
It is not recommended for curly-haired girls to wash their hair every day. If your hair gets greasy and you want to wash it daily, use a mild shampoo containing gentle cleansing and conditioning agents. If your hair gets dirty or oily, use a strong clarifying shampoo at least once a week.
Avoid using hot water.
Are you someone who uses hot water to wash their curly hair? You should stop. It will strip the moisture from the hair, and once the water soaks, it will be dull and dry. Instead, use cold water to wash your hair to retain its strength and moisture.
Have a pre-shampoo ritual.
A pre-shampoo ritual or treatment is necessary for people with extremely curly or coarse hair. For starters, conditioning the shampoo before shampooing is also an excellent way to get shiny, soft, and healthy curls. Why? Because curly hair loses moisture quickly, using a conditioner before washing helps protect the hair strands. Thus, shampooing afterward will not strip the natural oil from the hair.
Always detangle your hair when washing.
People with curly hair only brush it occasionally, as it can become frizzy. But it would be best to detangle it while washing it. You can spray water and start detangling using a wide-tooth comb or brush. Or you can use a detangling spray. Also, you can use your fingers to detangle them if the curls are soft.
Use the right hair styling products.
You want to make your curls look good and stay straight without becoming frizzy. Right? You need to know the hair curl type and hair texture. Then, only you can find the right products for curly hair. For instance, you may require heavy creams or gels if you have tighter curls. If they are loose, foams and mousses work well. When it comes to hair texture, they are fine, coarse, thick, and medium. Knowing the texture will allow you to use the right product. For instance, fine to medium hair textures require lightweight products to ensure they don't look greasy.
Remember that your curls are beautiful. Having natural curls is a blessing. Many girls or boys with straight hair curl their hair regularly. But if you have curls, you don't have to worry about them. The trick is to identify the curl types and then work on maintaining them. Use the right shampoo, conditioner, and serum to ensure they are healthy, shiny, and radiant.