In the world of fashion, the importance of a good outfit is undeniable. However, what lies beneath is equally crucial. Underwear isn't just the foundation of our attire; it's a reflection of our personal style and comfort. Today, let's delve into the exciting world of women's fashion and underwear, exploring how these garments are more than just necessities—they are statements of our identity, taste, and even mood.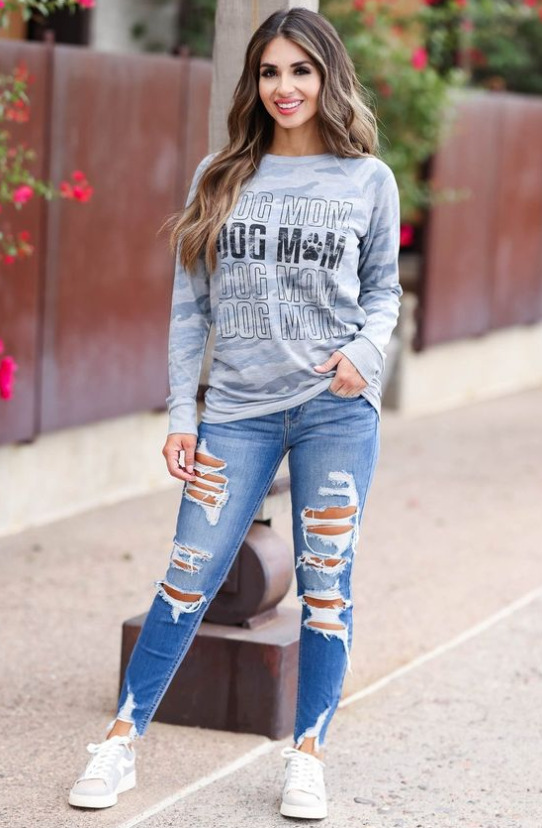 The Evolution of Women's Underwear
The journey of women's underwear has been long and varied. From the restrictive corsets of the Victorian era to the liberating lingerie of the 21st century, each piece tells a story of social norms, fashion trends, and the evolving concept of femininity. Today, women have a plethora of choices, ranging from functional and comfortable to seductive and bold.
Comfort Meets Style
One cannot stress enough the importance of comfort in underwear. The right fit not only boosts confidence but also ensures your day goes smoothly without any wardrobe malfunctions. This is where materials come into play. Cotton, silk, and lace are popular choices, each offering a different level of comfort and aesthetic appeal. When selecting underwear, consider the occasion, your outfit, and personal preference in terms of fabric and fit.
The Bold and the Beautiful: Exploring Sexy Bodysuits
A major trend in the lingerie world is the rise of the sexy bodysuit. These pieces are a perfect blend of functionality, fashion, and sensuality. They come in various designs—sheer, lacy, strappy—and can be a bold statement piece in your wardrobe. Bodysuits aren't just for intimate moments; they can be paired with jeans for a chic look or under a blazer for an edgy, fashion-forward ensemble.
Everyday Essentials: The Basics
While it's fun to explore daring pieces, the basics are the backbone of your lingerie drawer. Think seamless panties, comfortable bras, and basic bodysuits that are perfect for everyday wear. These essentials ensure you're prepared for any outfit, be it a body-hugging dress or a professional suit.
The Role of Color and Design
The color and pattern of your underwear can be a personal statement. While nudes and blacks are versatile and practical, don't shy away from bold colors and playful patterns. They can be a secret source of joy and confidence throughout your day.
Size and Fit: The Key to Confidence
A well-fitted bra and underwear set can make a world of difference. It's essential to get measured regularly as our bodies change over time. A good fit ensures not only comfort but also the right support, which is crucial for health and posture.
Lingerie as Outerwear: A Fashion Statement
Lingerie as outerwear is a trend that continues to gain momentum. A lace bodysuit under a sheer blouse, a bralette peeking out from under a jacket, or high-waisted panties paired with a crop top—these are just a few ways to incorporate lingerie into your outerwear. This trend celebrates the beauty of lingerie and allows for more creative expression in everyday dressing.
The Role of Sustainability in Lingerie Fashion
Sustainability is becoming increasingly important in fashion, and lingerie is no exception. Many brands are now embracing eco-friendly materials and ethical production methods. By choosing sustainable underwear, you're not only taking care of your body but also the planet.
Shopping for Underwear Online
The digital era has made lingerie shopping more accessible. With detailed size guides, easy returns, and a variety of options, buying underwear online can be a convenient and enjoyable experience. When shopping online, make sure to check the size chart, read customer reviews, and understand the return policy.
Why BDSM Lingerie?
For those looking to explore the bolder side of lingerie, BDSM-inspired pieces can be a thrilling addition to your wardrobe. These pieces, often featuring elements like straps, lace, and metallic accents, embody a sense of empowerment and adventure. You can explore a wide range of BDSM-inspired lingerie on our website, where style meets daring design.
Conclusion
Women's underwear is not just about practicality; it's a fashion statement, a form of self-expression, and a way to boost confidence. Whether you prefer the classic comfort of cotton panties or the bold statement of a sexy bodysuit, your lingerie is an extension of your personality. Embrace your style, prioritize comfort, and don't be afraid to experiment. Remember, the right underwear can be the secret ingredient to feeling fabulous in any outfit!