Introduction:
Many engaged couples' best dreams come true when they have their wedding at their chosen vacation spot because it embodies the ideal combination of romance and excitement. It takes the skills of a talented photographer who can not only manage the challenges of a destination setting but also grasp the essence of your special day in order to capture these priceless moments in a way that they do justice to their significance. In this article, we will discuss the primary actions that need to be taken in order to guarantee that you pick the ideal photographer for your destination wedding.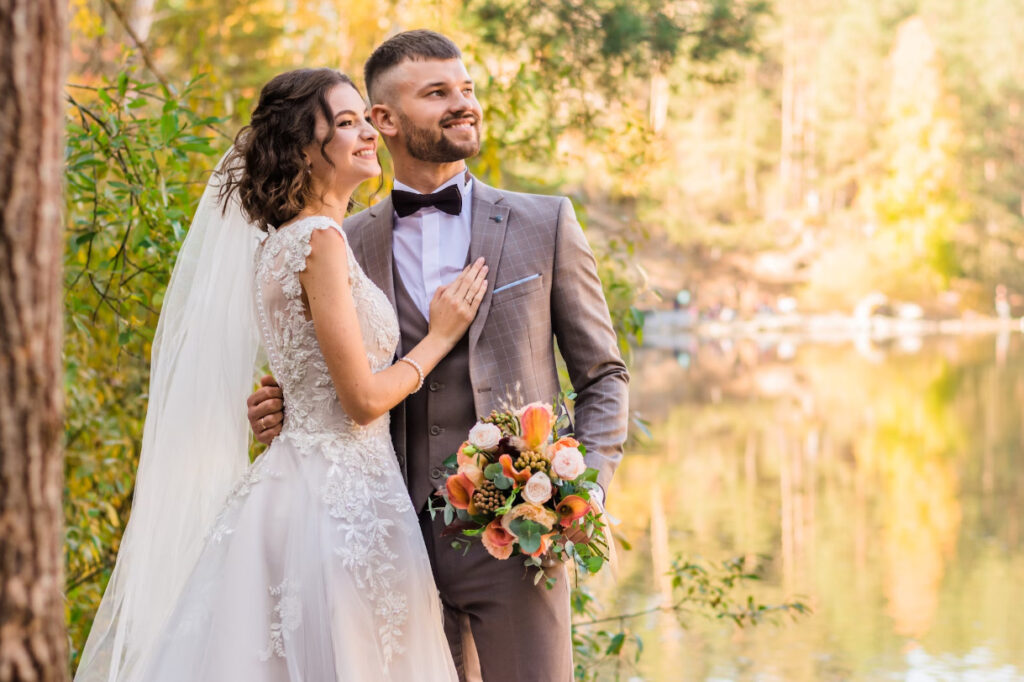 Research and Shortlisting:
The first thing you need to do in order to select the perfect photographer is some in-depth research. Find photographers who have experience in destination weddings by searching for them on wedding forums, social media platforms, and internet platforms. Keep an eye out for portfolios that share your aesthetic and sense of direction. Make a shortlist of possible candidates by evaluating their previous work, reading reviews of them, and verifying that they are available on the date of your wedding.
Evaluate Style and Expertise:
There are a variety of photographic styles, ranging from creative to photojournalistic to classic, and each photographer has their own unique approach. Find a look that fits in with the overall concept for the wedding album, and go from there. Consider the photographer's experience working with destination weddings as another factor in your decision. It is essential to have prior experience in a range of environments and the ability to adjust to varying lighting conditions in order to produce outstanding photographs in a number of different settings.
Review Portfolios and Previous Work:
Investigate the photographers' portfolios that were chosen for the shortlist. Investigate their previous work, paying particular attention to their vacation weddings. You should look for consistency in the delivery of high-quality shots, the ability to create a story with the photographs, and an awareness of the specific problems offered by various locales. The flexibility and originality of a photographer can be displayed through the portfolio of their work.
Check Reviews and References:
Reviews and references from previous clients can shed important light on a photographer's level of professionalism as well as the quality of the whole experience they deliver. Make an effort to get in touch with the photographer's previous customers to obtain first-hand information about the photographer's work ethic, communication abilities, and capacity to handle destination weddings. The trustworthiness of a photographer and their dedication to ensuring that their customers are happy can be inferred from the testimonials they receive.
Communication is Key:
Planning a wedding at a distant location calls for lots of clear and consistent communication. Schedule meetings or video conferences with the shortlisted photographers to discuss your vision, expectations, and logistical specifics. A photographer that actively listens, knows your preferences, and communicates effectively will contribute considerably to a seamless and joyful encounter.
Discuss Logistics and Travel Arrangements:
It is crucial to talk about travel plans and logistics with your chosen photographer before your destination wedding. Clarify who will fund travel fees, housing, and any additional charges. A professional photographer who has experience with location shooting will likely have a strategy in place to guarantee that they capture everything without missing a beat.
Agree on a Clear Contract:
Make sure all the details are laid out in a contract before you commit to anything. Include the specifics of the services to be provided, when they will be provided, how they will be paid for, and any other arrangements that have been made for the destination wedding. A fair and open contract will safeguard both parties and lay the groundwork for a productive partnership.
Conclusion:
Choosing the proper photographer for your destination wedding is crucial if you want to have beautiful photographs to look back on in years to come. An excellent destination wedding photographer can be found with some time spent researching, talking to potential candidates, and evaluating their work. Keep in mind that the ideal photographer is more than simply a recorder; they are also a storyteller who will craft a tale of your love via their photographs.